07 Sep

Big Bailey Returns to Arts in the Heart
Catch Big Bailey Sunday at 1:40pm on the Soul Suite Stage at Arts in the Heart.
There are no other Tamell Baileys in the United States. This is true. Tamell has done his research. Though, he is more known by his stage name "Big Bailey." Tamell wears many hats. He is the President of SMS Entertainment. He works as a TurboTax product expert and computer technician/IT specialist. He has a masters degree in Information Technology and runs his own IT Business named Tamell's Tech Support. On top of all this, Tamell is an award winning spoken rap artist. Where he writes, records, engineers, and produces his own music as well as records his own music videos and creates his own graphics and logos. How does he find the time?
Tamell Bailey was born in Queens, New York and subsequently raised in Langley, South Carolina. He is currently calling Aiken, South Carolina home. His mother, Johnnie Mae, who gifted him with his one-of-a-kind name, has always been his greatest inspiration. She had to overcome many obstacles in her life to give the next generation of their family better opportunities than what she had. She was always supportive, inspirational, and courageous. A truly great person to strive to live up to, and that is just what Tamell is doing through his work as an artist.
The work he is most proud of is the song he created for his mother, titled after her: Johnnie Mae. The song is his own creation from "top to bottom." As a passion project, he produced the instrumental, wrote the song, composed the melodies, then recorded, mixed, and mastered the music.
Lolita Pierre was able to play a role as a feature on the song and to sing the vocal lines. Johnnie Mae was featured in the Aiken Standard. This was all after Tamell's mother survived a rare life-saving heart surgery after a battle with breast cancer. Through her struggles with her health, Johnnie Mae was able to appreciate the song, a musical legacy gifted to her by her loving son, shortly before she passed. The video for Johnnie Mae, directed by ConQuer Jones, recently won the Most Inspirational music video award at the Christian Georgia Film Festival.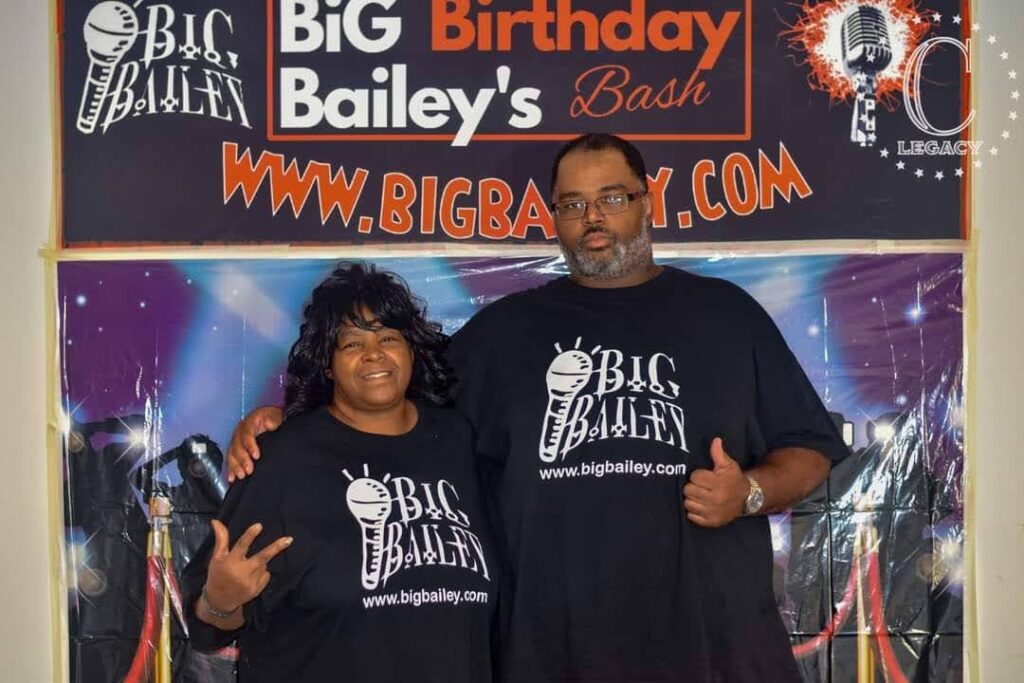 As an artist, Tamell resonates with performing arts; mostly spoken word poetry. He also draws inspiration from dance, live bands, and orchestras. He often listens to classical music, with the three B's being his favorites: Beethoven, Brahms, and Bach.
The best place to keep up with Tamell's active performance schedule is through his website. You can see him perform online, and in person at this years Arts in the Heart Festival. You can find him on both the Community and Soul Suite Stages. You can find the stage schedules here. Tamell feels that being a Greater Augusta Arts Council member has helped with networking, new opportunities and helped him stay up to date with the Augusta area arts community events. One of the benefits of being a member that Tamell has taken advantage of is our Artist Directory. You can find his profile as a feature here.
His newly released song, titled Summer Vibes, features DJ Soundz Grate is now available on all major platforms. Not to mention, his most recent 15-track album, Never Quit On Your Dreams, which has won the best album in the Fairfield Music Awards.
The James Brown statue, which is his favorite sculpture in downtown Augusta, GA, is featured in his first music video for the title song for his new album, Never Quit On Your Dreams.
Tamell Bailey looks forward to participating as a performer for this years Arts in the Heart Festival. His birthday is September 2nd, and he celebrates all month. His scheduled performance will not only act as a gift to himself, but will be a gift to our community.